Filtered Light: Selected Poetry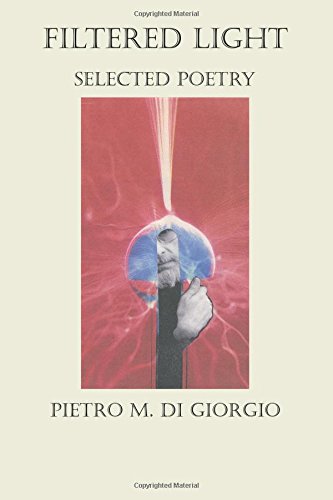 In this delightful collection of largely unpublished poems, Pietro M. Di Giorgio gives us verse that explores a broad range of subjects with wit and a depth of expression that make it nearly impossible to put down this volume. He makes no claim to have reached the pinnacle of poetic art, but instead shares with the reader his journey on the road to perfecting a style and the personal way that poetic expression germinates in his mind. There are surprises and a freshness that is born from one who has found the road to artistic fulfillment. You are sure to enjoy his poetry.
About the Author
Pietro Mario Di Giorgio, was born in Utica, New York in 1930. He is the son of Luigi and Benedetta Di Giorgio, new arrivals to the United States from Italy. During the Second World War, the family moved to Michigan. Pietro graduated from Fordson High School, Eastern Michigan University, and was granted a Master's Degree from Wayne State University. The Garden City School System hired Pietro to teach Creative Writing, English, and Literature. He loved and encouraged his students. Together, they authored a literary publication—The Seed, and produced a radio program—Starting Point, featuring poetry and music. Pietro and his wife, Sharlet, retired in 1988, and spent a year in Italy, writing, painting, and enjoying family. They live in Farmington Hills, Michigan, where Pietro devotes his time to writing poetry.
Publication Details
Paperback: 354 pages
Language: English
ISBN-10: 1502365243
ISBN-13: 978-1502365248
Dimensions: 6 x 0.8 x 9 inches

Buy Now: $14.99