Spontaneous Rambunction: Photographs and Character Sketches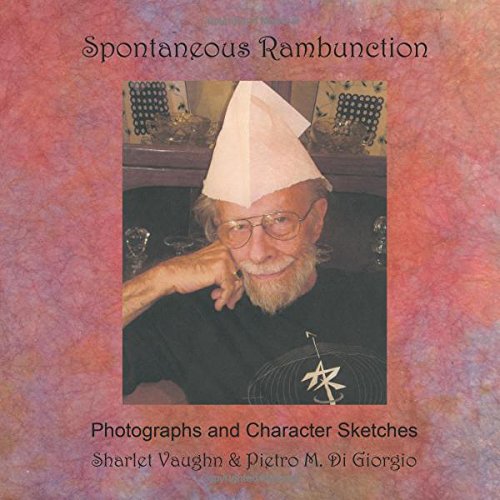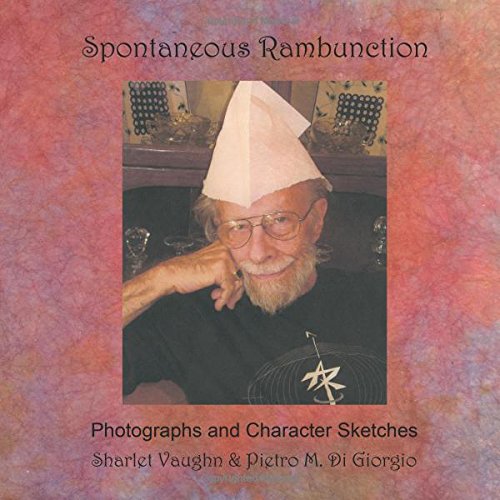 Spontaneous Rambunction, a collection of photographs and character sketches, was born out of playfulness. My husband, Pietro, has a penchant for using everyday objects as props for our delight, taking us on a journey through the "Looking Glass" and his world of wonderment and fantasy. My pleasure is capturing those moments on film. It makes me happy, and tickles my "funny-bone".
About the Authors
Sharlet Vaughn Di Giorgio is a writer, designer, painter and fiber artist. She obtained a four-year certificate from The Society of Arts and Crafts,and a degree in Art Education from Wayne State University. For many years, costume design, acting, and technical theater were her primary interests. Sharlet reports that, "At this time in my life, I get pleasure from making books, making lists, and organizing anything and everything. However, my favorite activity is creating art in my mind, although occasionally I construct a fiber piece or a painting for an exhibition".
Pietro M. Di Giorgio graduated from Eastern Michigan University, and earned a Master's degree at Wayne State University. Mr. Di Giorgio taught creative writing, poetry, and literature. He loved and encouraged his students. Together, they authored a literary publication—The Seed—and produced a radio program called Starting Point, featuring poetry and music. In addition, he has always been passionate about Theatre. He has produced, and acted in more than fifty productions.
Publication Details
Paperback: 62 pages
Language: English
ISBN-10: 1514605686
ISBN-13: 978-1514605684
Dimensions: 8.5 x 0.2 x 8.5 inches

Buy Now: $19.99